Pentesting, ethical hacking, certifications… Let's take a closer look at Offensive Security, or OffSec, an essential part of any overall cybersecurity strategy.
Cybersecurity is a broad topic with many ramifications. Among them, there is Offensive Security. It helps organizations stay ahead of emerging threats and mitigate cyber risk by identifying and remediating vulnerabilities before they can be exploited by malicious actors.
What is Offensive Security?
Offensive Security, or OffSec for short, is a proactive approach to cybersecurity that seeks to detect and fix vulnerabilities in digital assets information systems, networks, applications, etc. before attackers can exploit them, thereby improving the overall security of organizations.
OffSec involves the use of various tools, techniques and methodologies to simulate attacks on a target system, with the intention of identifying and reporting potential security weaknesses. Such attacks may involve, for example, attempts to gain unauthorized access or to steal sensitive data. The results can then be used as part of a vulnerability assessment to prioritize vulnerabilities by criticality, helping organizations strengthen their digital security with better security controls and policies.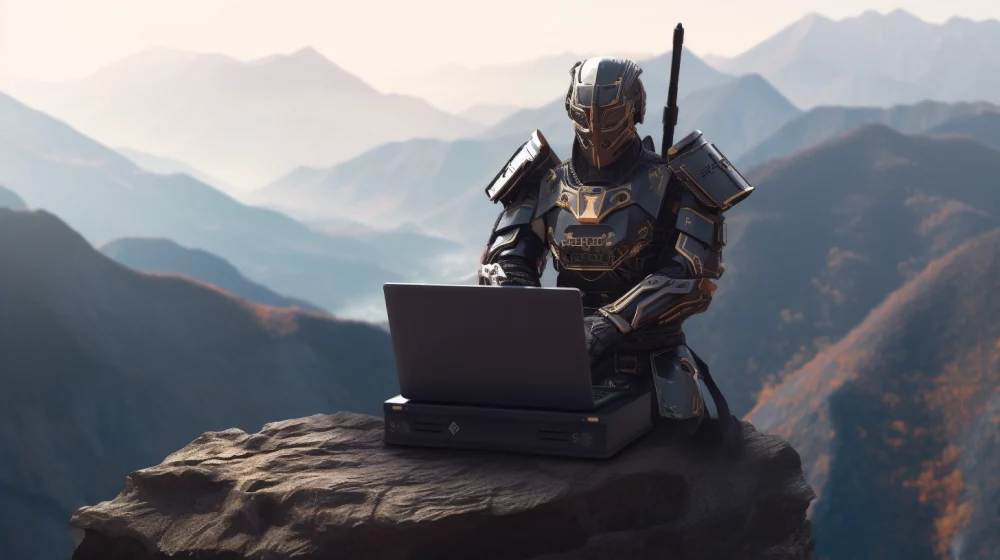 How does OffSec differ from traditional cybersecurity?
Traditional cybersecurity mainly focuses on preventing and detecting attacks, and includes measures such as firewalls, antivirus software, intrusion detection and prevention systems (see What is EDR Security?) or security policies and procedures. The primary goal of traditional cybersecurity is to prevent attacks from occurring and to minimize the damage caused by any successful attacks.
Offensive Security, on the other hand, takes a more proactive approach by actively seeking out vulnerabilities and attempting to exploit them before attackers can do so. While traditional cybersecurity is essential for protecting against known threats and preventing attacks, Offensive Security is a crucial component of a comprehensive cybersecurity strategy.
Who performs Offensive Security testing?
Offensive Security testing is conducted with the permission and knowledge of the target organization. It can be carried out internally by its own security team, or externally by a third-party security testing provider such as Yogosha.
Are there any offensive security certifications?
Yes, there are several OffSec certifications available for security professionals who want to demonstrate their expertise, such as:
OSCP (Offensive Security Certified Professional). This certification is widely recognized as one of the most rigorous and respected offsec certifications.
CEH (Certified Ethical Hacker)
GPEN (GIAC Penetration Tester)
OSWE (Offensive Security Web Expert)
Offensive security players can also train and develop their skills on different training platforms, such as OffSec Proving Grounds or HackTheBox.
What are the differences between Offensive Security, Penetration Testing and Ethical Hacking?
Offensive Security, Penetration Testing, and Ethical Hacking are often referred to interchangeably, but they are not exactly the same thing.
Penetration testing is a technique that aims to simulate an attack to test the security of a digital asset, such as an application, website, IoT device, or complete information system. Penetration testing is the most classic form of offensive security testing, which is why the two concepts are often mistakenly used as synonyms. If you are not fully familiar with the concept of pentesting, we advise you to read our article Why and how to conduct a pentest?
Ethical hacking encompasses various practices, including Vulnerability Disclosure (see VDP) and bug bounty programs, in addition to penetration testing.
Finally, Offensive Security covers all of these practices and more. It is a field of cybersecurity that includes both penetration testing and various forms of ethical hacking, such as bug bounty.
Vulnerability Operations Center: all your security testing in one place
Wanna get into offensive security to test and improve your organization's security? You've come to the right place, because that's what we've been doing since 2015.
Yogosha is a VOC: a Vulnerability Operations Center that offers various offensive security operations, such as Pentesting as a Service and bug bounty. Our testing operations are powered by the Yogosha Strike Force (YSF), an international and selective community of elite hackers and security professionals.
Read also: Pentest as a Service vs traditional pentesting, which differences?
In addition to the OffSec detection aspects, our platform also enables centralized and holistic vulnerability management, whether within your organization or across different entities.
Thinking of improving your vulnerability detection capabilities? Check out our OffSec services or contact us!