On September 1st, hackers of our Top 100 2022 were invited to compete for the title of Master of the Hunt. Four rounds and one month later, only one survivor remains.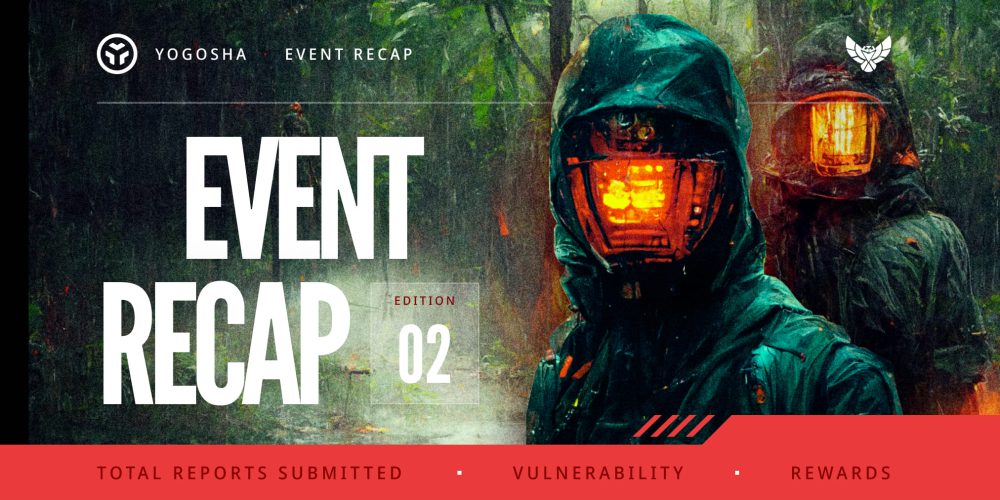 As a refresher, the rules were as follows:
Hunters from the TOP 100 2022 were invited to the competition ;
Score was reset each round ;
First Blood on each program on each round got x1.5 the kudos ;
Critical vulnerabilities got x2 the kudos ;
Without further ado, the winner is… AMakki1337, who wins the title of Master of the Hunt of the HSG#2, as well as a first prize of 3.000€ and an invitation to our next Live Hacking Event. GG WP.
Congratulations also to TheButcher and BZHash, who end respectively on the second and third place of the podium.
We would like to thank all the Yogosha Strike Force hunters who participated in the competition (as well as the triage teams).
And rather than go on and on in words, we leave you with an infographic about the global stats of the event. See you soon for the 3rd edition!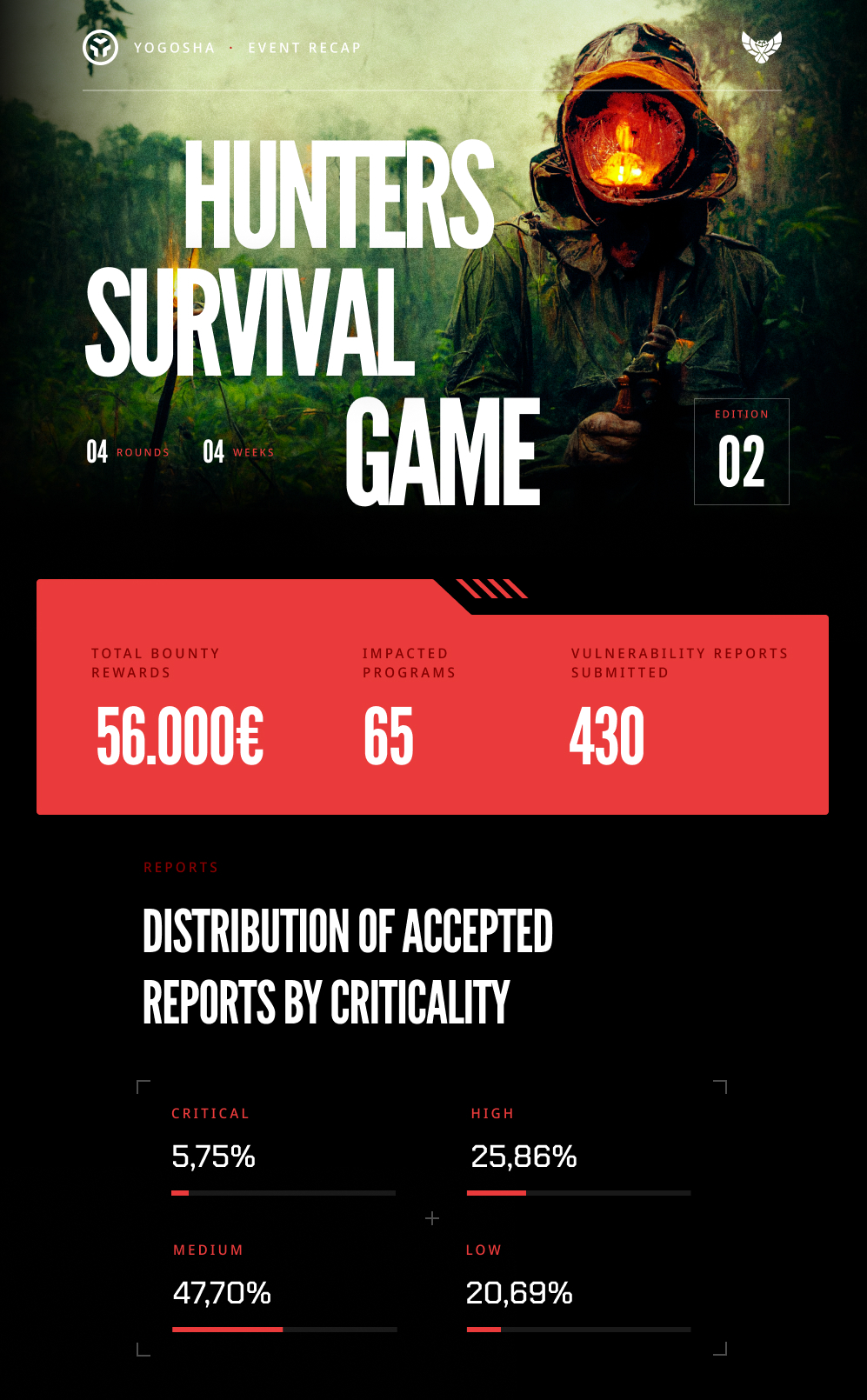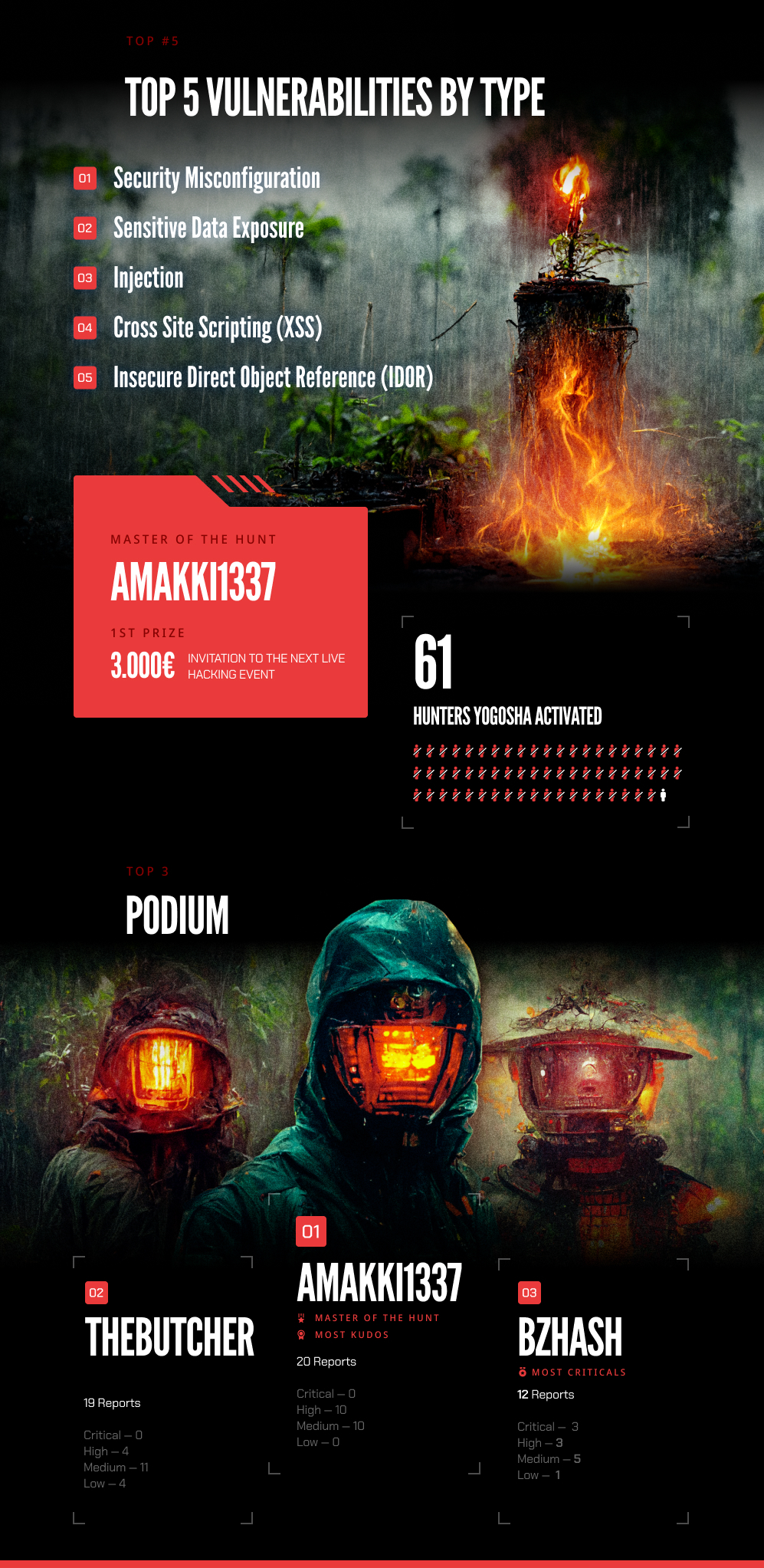 Not part of the Yogosha Strike Force yet?