The future will tell if he is the VP Marketing we deserve, but one thing is certain: he is the one we need. Fabien Barrois takes the lead of Yogosha's marketing division, a crucial role in this period of rapid growth and international ambition.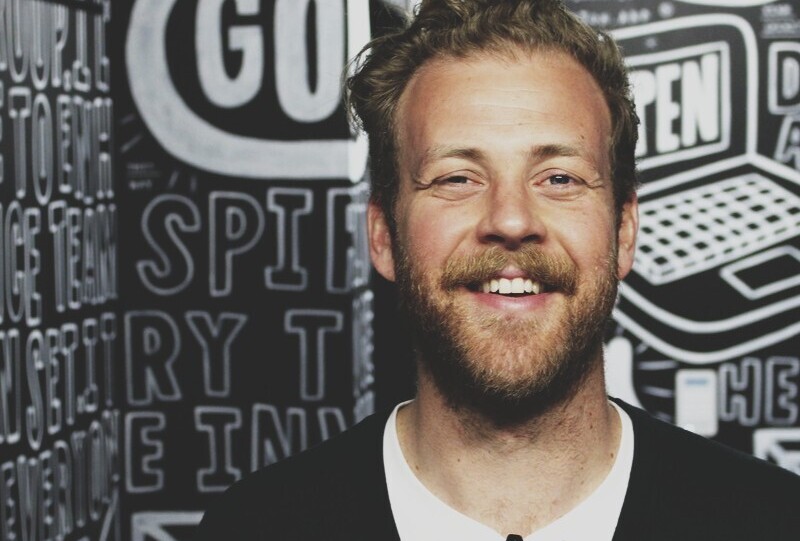 Your background?
I started my studies at ISCOM, a communication and advertising school. As I am fond of cinema, I then went to study film production at UCLA – the University of California in Los Angeles.
I had in mind to mix the two worlds when I came back to France, by working in TV advertising. But then 2008 came, and the financial crisis with it. It was a complicated period on the work side. I joined the family business that my father had created in the meantime – a chain of bakeries in the Lille area with about fifteen stores. I became a baker for a year.
After that, I moved on to the digital field. I started as a Marketing Manager in agencies, before joining a startup as a CMO (Chief Marketing Officer). I ended up joining a big company to manage the UX department. But the reality of large corporations quickly caught up with me. All those silos and endless decision cycles that make you useless, it wasn't for me. I discovered that I wanted to be involved in corporate strategy, in operations, in a transversal role. To feel that I was useful in some way. So I went back to the startup world, CMO profile in SaaS and BtoB tech.
So being VP Marketing wasn't a childhood dream?
Haha no, absolutely not! It was a gradual process. But the marketing world in a startup is similar to what I've always liked about film production. How to activate the collective forces to serve the creation of something.
There is obviously a very artistic tendency in the cinematographic object, but I realize that what interests me in cinema is also the inner workings. How a film was made: the difficulties to raise money, to make the script evolve, the casting… In the end, when you see the evolution of a platform or a product in tech, it's a bit the same thing. You have to look for funding, your storytelling evolves according to the market, the teams change… There is a real parallel between the two worlds.
You're at a family dinner. Your great-aunt Susan, 93yo, asks you what your job is as VP Marketing at Yogosha. What do you tell her?
You don't have to imagine that it's my 93yo great-aunt ; my 60yo parents-in-law still think I'm a computer scientist! I usually say I'm a marketing director. It's more understandable. My role is to ensure, with my teams, that Yogosha shines in its market. To make the brand known, to make people understand what we do in a clear and simple way. To build a differentiating positioning that meets real needs.
Why Yogosha?
I had different requirements and Yogosha ticked all the boxes – and I guess I did too! First of all, I'm from Lille, but with the development of remote working, I leaned towards the Parisian market. Then, I needed to join a project that spoke to me, a fast-paced field where there are things to do. What I liked about Yogosha is that there is both BtoB and BtoC marketing. On one side there are direct customers, on the other side there is the community of ethical hackers. The twofold approach is very interesting.
I was also looking for a team that adheres to values and a culture that fits me. I met so many companies where the human aspect was painful; you never hear from them, they look down on you… With Yogosha, there was a real understanding of my profile and my background. And the team is experienced, there is a concrete project and mature people with whom I feel comfortable working.
According to you, what are the qualities that one must have to lead a team?
You have to like the collective and play as a team. You must not have an ego, that's essential. Be curious, interested in everyone's work. Open-minded, so that everyone's ideas are heard and received. I also have this belief that you have to do before have it done. Doing things yourself and getting your hands dirty in order to understand them allows you to delegate them well. You also have to know how to surround yourself with experts in their respective fields. But it's still important to have a common base so that the dialogue is coherent.
From a marketing and communication point of view, how do you see the collaborative cybersecurity market?
In a very general way, I have the impression that we are lucky to be in a relatively new market. In terms of the needs that are already developing, particularly those of CISOs, but also in the companies that are being created. There are not even ten companies in this field on the planet. We are at the beginning of something big, there are a lot of things to do and Yogosha has been around for several years, the maturity is already there. This is a rare opportunity.
What are the communication challenges for the market in the future?
We need to get prospects and customers to turn to collaborative security on their own. Getting out solutions with forward-thinking and innovative postures; becoming an obvious need for any organization, if not a necessity. On the hackers' side, for the Yogosha community at least, it is necessary to keep this level of requirement and skills on the long term. Animate the community, maintain it and make sure it evolves with the company.
You are a movie lover at heart. Which film would you recommend to everyone?
Difficult… I have a whole bunch of posters in my office, including Clockwork Orange. It's a must-see movie. There is also Jurassic Park, which is for me the ultimate entertainment while having several levels of reading. A masterpiece.
A band, a song?
Much easier! Pink Floyd, Shine On You Crazy Diamond.
A favorite gif?
The scene from The Office where Michael Scott discovers that Toby is back.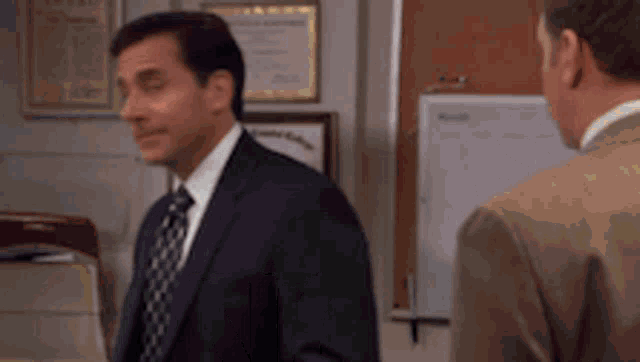 We all have a reason to get up in the morning. What's yours?
I have three children, that's already a good reason! Which is sometimes beyond my control… More seriously, it's obviously to make sure that everything goes well for my family, and it's necessarily linked to my job. With Yogosha, I can combine business with pleasure.
Cybersecurity is a serious business, and the stakes are high. What tone should you adopt to address the market?
Overall, I feel like cybersecurity doesn't have the most fun image. It's not dusty either, but there are ways to make it less dull. In the collective mind, it's still the computer engineer in a closet with his servers… That's for the customer persona. In parallel, the hacker persona is portrayed by movies and TV shows as a hooded anarchist, sometimes a modern day Robin Hood. For me it's about balancing a little, about reducing the image gap between the two worlds.
On the one hand, raise the level of understanding and interest for the customer persona. These are people with very interesting jobs, and important ones at that. Security affects us all. On the other hand, put the hacker fantasy into perspective. They are people like everybody else, but they are passionate about what they do. So much so that they make hacking a hobby that top up their income, or even a job on its own for some.
And for Yogosha, it's all about adopting a premium approach in line with the companies we address. We have to be educational about our activity, about the way we approach the problems we address. Without constantly talking about very technical things, which is not necessary to understand the stakes. You have to find the right balance, and that's interesting from a communication and marketing perspective.
When he's not at the movies, Fabien is also on LinkedIn.